Having Your Psychic Reading by Email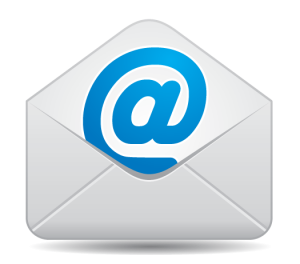 Having your questions answered by a psychic through an email reading can be a great alternative to other ways of receiving it, especially in times where you are not able to be available live in real time.
There is no difference in the level of accuracy of your reading no matter what the means may be for receiving your answers as a psychic can tune into your situation, retrieve your answers, and deliver them through any means. Psychic ability is able to be used no matter what proximity you are to the psychic. All that is needed is the energy exchange from you asking your questions.
Among the reasons many I read for through email choose this method to receive their answers is our being in totally different time zones, thus their day is my night. Other reasons include not having the privacy to talk or chat live in their current environment, wanting to have their answers in writing to refer to later, wanting to write down their questions so they are well thought out in advance, the ease and convenience, and cost. I am sure these are not the only reasons, but these are the most common.
Email readings can feel much less pressured, especially when you are going through a more turbulent time in your life. It is an easy and convenient way to receive your answers when you may not feel up to chatting or speaking live over the phone.
When I read for someone through email, I schedule the time to do the reading so that it receives the same undivided attention that live psychic readings through chat, text or phone receive. I am honored to read for you no matter what method you prefer to receive your answers.
Tips for the Having the Best Psychic Email Reading
Share information about your situation and/or circumstances.
It isn't necessary to share the whole story, but make sure to share enough about your situation and/or circumstances surrounding what you are needing answers to in order to guide the direction for what specifically needs tuning in to.
Be specific with your questions.
Take the time to think through your questions, and be specific in what you are asking. The more specific your questions are, the more specific your answers are.
Being very vague with your questions will not get you the answers you are wanting. You can definitely leave things very open, however, if there is not a specific focus, very often what our guides bring forth of importance, is rarely what we think is most important in our lives when we are feeling hurt or stressed in a situation.
Choose the right reading
Choose the right reading for the number of questions you have. Choosing a one question reading, but asking five questions leaves your reader without knowing which is the most important question, to you, and the one you have paid for an answer to.
With our day to day hustle and bustle out in the world, psychic email readings seem to becoming more and more popular. The ease and privacy associated with choosing the email method to receive your answers brings clarity right to your inbox!
How to Have Your Psychic Reading by Email