Natural Medium Mentoring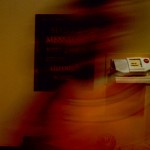 Many who are born a natural medium may shrug off the subtle nature of the messages of spirit, and may even be convinced they experience a lot of coincidences. Yet, there are others who may experience this beautiful gift in a much different way, being acutely aware of it, and maybe even fearful of the strong experiences they have. The ways in which one experience natural medium ability depend largely upon life themes and life purposes with the gift. For instance, one who is here as rescue being their primary theme, may have a lot of ghostly experiences, as ghosts are in need of rescue, whereas one who is here as healing being their primary theme, may naturally get messages from the other side during their dream time, and perhaps see subtle signs of spirit seemingly randomly, or even communicate naturally with guides, or even angels in some way to bring healing on some level. There are many many more examples of different life themes, and how being a natural medium fits into each individual's experiences with the gift.
There are many signs of being a natural medium for those who have experiences yet still doubt they may be a natural medium. So often people look at what is televised and think their own gifts are not like the person they are seeing, however, what so many do not understand, is that although many of those famous people are natural mediums, they still had to fully develop and learn to work with the gift. Just because one naturally has it does not mean one automatically knows what to do with it exactly.
Mediums work with many different levels of the spirit world, and the signs of being a natural medium will vary based on which levels each is meant to work with. You may have one, three, or many of the following signs, as well as other signs that may not be noted here.
Are You a Natural Medium?
Do you……
often feel you are not alone, even though no one may even be in the same building with you?
see faces when you close your eyes to go to sleep at night, one after another, of people you do not know?
see colors when you close your eyes to go to sleep at night as if watching a color slideshow?
see images in your mind's eye while falling asleep?
have vivid dreams about people you do not know?
have dreams of loved ones that feel more like visits than dreams?
often hear a high pitched ringing noise, or a deep low vibration in your ears?
often have paranormal experiences?
feel as if another source is guiding you?
feel drastically different just after walking in a building than you did just before walking in it?
feel waves of emotion out of the blue?
just know things about people who have passed when the person is mentioned to you even if you didn't know the person?
hear voices?
often wake up between 3 and 4 am?
see numbers in multiples such as 333, 111, or 1111?
feel connected to everything?
experience energy surges within your body?
have light and small appliance problems around you often?
have thoughts you know don't belong to you?
find wild animals such as birds (or even butterflies) often come very near you?
Did you………
have an imaginary friend as a child?
feel like you were "out of place" or didn't belong where you were growing up?
have paranormal experiences as a child?
have a strong interest in the metaphysical, paranormal, astrology, or universal principals from a young age?
Natural Medium Mentoring Program
These are but a few varied signs of being a natural medium, but in my own personal experience, as well as my many years of mentoring natural mediums through development programs, very common ones. You may have a few or many depending on your purposes with the gift.
It has become my sincere passion to help others fully realize their natural medium abilities. I have mentored people all over the world through my 8 Week Psychic & Medium Development Course and watched them fully blossom into their gifts and go out into the world using them in the ways they were intended to.
The program is individualized for each person, as no two people have the same combination of gifts and purposes with those gifts. We connect one on one by phone for an hour once per week with practice sessions in between as we go for as much as your schedule and time permits. We will also connect with many other students around the world, and surround you with support from a wealth of previous students who are out there already using their gifts, as well as students learning at the same time as you are. You get my complete support as well as the support of many others as we work together to strengthen your gifts, help you determine your purpose with them though working with the guides, and build your confidence with your gifts while learning to communicate with spirit in many different ways according to the natural set of gifts you have brought with you into this lifetime to use.
As we work together, your gifts will naturally strengthen, and you will experience a great deal of spiritual growth and healing from your commitment to work with spirit through your gifts. You will begin to have cell memories of learned knowledge from other lifetimes that will also assist you here and now, and have a great wealth of support through the process.
If you are unsure whether or not your experiences point to being a natural medium, I offer a psychic/medium development consultation where we can talk about your experiences, consult the guides, and actually show you what your natural gifts are strongest to weakest.
If you have ever considered working with your natural psychic or medium abilities, I would be more than honored to use my many years of reading for others as well as teaching others to use their natural psychic and medium abilities to help you learn and grow with your own gifts!
What Others Have Said About Working With Me
"All of my life I have known I was different; psychic abilities and discernment. It wasn't until after speaking with Beth that my "portfolio" was revealed to all of my true abilities. I have gone through adulthood looking for someone like Beth. She was worth the wait."
"Not only is Beth one of the most accurate psychics I have ever encountered, she is a compassionate person who uses her gifts to steer people onto their proper path as well as honest enough to tell people what they need to hear–as opposed to what they want to hear. I was so impressed with Beth that I became one of her students. If I have any criticism at all, I think she prices her services way to low for what she provides her clients and the time she spends with them. Anyway, you won't be disappointed."
"This was a wonderful experience. I felt so comfortable talking with Beth asking, I'm sure an overwhelming number, questions and her taking the time to answer. She helped me to discover some new things about myself, gifts that I thought I had and some additional gifts. She helped me to feel comfortable with what lye ahead and assured me that she will be with me along the way. She is a true gift and joy."
"I was always very afraid of the experiences I had. Beth helped me turn what I felt was a curse into a beautiful gift. I am grateful for her."
Psychic Development Consultation
Psychic & Medium Development Course
Individual Psychic & Medium Development Sessions