Navigating Natural Psychic Abilities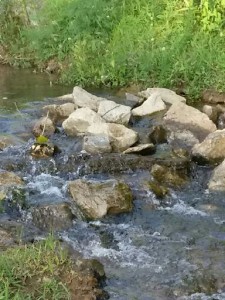 Natural psychic, medium, and empathic abilities may feel a lot more like a curse in their raw states than the gifts they really are. Even for those that the above statement is not true, many still have issues coping with, or fully understanding and learning to work with their natural psychic abilities.
Just because I'm a natural born psychic medium doesn't mean I was also born above all the fear. For me, it was a long journey through lots of fears that led to using my natural abilities. I say I am both natural born and developed with my abilities as this is true. I had them from the beginning, but that doesn't mean I always understood them or knew what to do with them! I learned that, and I can help you learn that too, along with helping you discover for what purposes you have these gifts.
Just simply learning to understand your gifts and how they work and why they work goes a very long way. Learning to separate the different terms, what they mean, and how to work with each gift individually, goes an even farther way. At that point, all your gifts better flow together, and you better understand the messages you are receiving, and where you are receiving them from!
The most important thing to realize when you have these natural psychic abilities, is you are not alone! If you are here with these natural gifts, you and others have planned for you a multitude of helpers from the other side just waiting for you to tap in and tell them what you need!
I have worked with a lot of people to help them with navigating their natural psychic abilities over the years. It is my favorite thing about what I do. I truly love helping others learn to experience the joy that comes from working with spirit rather than continuing trying to live with a "cursed" life. I truly believe all gifts we have for reasons, whether they be gifts of spirit, writing, musical talent, communication, or any other. To not use them is like a plumber going somewhere for the purpose of fixing a sink, and trying to do the whole complicated job with his bare hands, when the tool box has been beside him all along, and he never even attempted to look inside it!
I truly get excited about watching others learn the joy of their gifts, and feel truly blessed I am able to do so. Navigating your natural psychic abilities is nowhere near as hard as it may seem. I know because I've been on both sides. I am grateful for the beautiful healing experiences I have been a part of and will forever be grateful I was able to flip my own perception about my gifts through learning better understanding of their purpose in my life, and have experienced them for so many years in their full blown beauty. It gives me great pleasure to help others achieve the same.