What Was Meant to Happen Did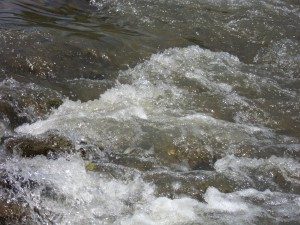 Often, we may look back on situations, and find ourselves saying, "If I had just done this, then maybe this would have happened instead."

While it is important to evaluate our choices and learn and grow from them, it is equally important to move past the choices we have made. The lesson needs to be taken, and the experience needs to be let go. We are here with free will, and to make choices through the manifestation of our thoughts to learn and grow through. Had we not made the choices we made, what then, would there be to learn and grow through?

Take what you have here and now – the outcome – and grow from here. You can only start with now, as there is no future yet, and the past is gone. Make sure what you are doing right here and now, is creating a better situation for you.

The first place to start is by looking within. What speaks to your soul? Perhaps you love working with wood, and find you create from somewhere deep within you when you are given an opportunity to work with wood. Or maybe you are naturally drawn to children, and find being around them and helping and teaching them gives you a deep satisfaction.

Whatever arena it may be in, find your calling and follow your inner spirit. Learn to harness the power of your thoughts, and how to create your true life. Through living that true life, your life will have enormous power to bless others along your journey, including yourself.